COMMON QUESTIONS TO ASK BEFORE HIRING A WINDOW CONTRACTOR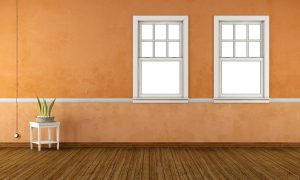 When you think about all of the ways that new windows can enhance your home, it's clear that they are an exceptionally important component. After all, very few upgrades can affect your home's appearance inside and out, as well as play a role in energy efficiency and security. That's why, if you are searching for a contractor to partner with for a window installation, you should ask a few questions to make sure the company in question is reputable and can provide you with the results you're looking for:
Are you licensed and insured?
There are different licenses based on the scope of work and the state you're in, but it is important to make sure that your window contractor is licensed to perform installations in the type of home you have. It's also crucial to find out if the window contractor is insured, just in case an accident happens on your property.
Do you have references and pictures of your work?
Any reputable window contractor should be able to provide a wealth of references and photos showcasing the quality of its past work. You can also independently research any company by checking out third-party review sites like the Better Business Bureau.
What is your selection?
Of course, you want to make sure that your contractor provides a top-of-the-line selection. One way that you can do this is by asking the names of the manufacturers they offer. The more reputable the manufacturer, the better the quality of the windows is likely to be, so you'll know you'll receive the most value for your investment.
What warranties do you offer?
Make sure that the window contractor provides a workmanship warranty and stands by the product warranty so that you can have peace of mind knowing that your investment is completely protected.
Quint-Pro Siding & Windows
At Quint-Pro Siding & Windows, we are a licensed and insured contractor with a longstanding reputation for excellence. We would be happy to outfit your home with beautiful, long-lasting, low-maintenance, and energy-efficient replacement windows that are made of vinyl and manufactured by industry-leading manufacturers Advantage Plus. We will back your investment with a one-year workmanship warranty, in addition to the lifetime product warranty offered by the manufacturer, so you can rest assured you're making a wise decision for your home and wallet when you partner with us.
Contact Quint-Pro Siding & Windows today for additional information and to get your project started!