Gorgeously Crafted Casement Windows for Homes in the Greater Dallas, TX, Area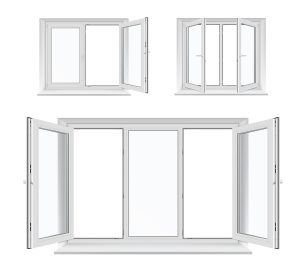 Casement windows are a beautiful addition to any home. Attached to their frame by one or more hinges at the side, these windows open outward to the left or right, similar to a door, offering full top-to-bottom ventilation and plenty of natural light. If you want to invest in the best casement replacement windows for your home in the Greater Dallas, Texas, area, turn to the home improvement professionals at Quint-Pro Siding & Windows. We are known for providing top-of-the-line products, expert installations, and world-class customer service, and we can't wait to show you firsthand why so many of our past customers turn to us time and again for all of their remodeling needs.
Crafted by Industry-Leading Manufacturers
At Quint-Pro Siding & Windows, LLC we are proud to offer energy efficient vinyl windows produced by some of the leading window manufacturers in the country. During your consultation we will recommend the window that we believe will work the best for your project.
These replacement windows offer a wealth of benefits that homeowners appreciate, including:
Thermal performance – These windows will provide an air-tight seal, insulating your home and helping to stabilize its interior temperatures throughout the change of seasons. This will also lower the strain on your HVAC system and potentially lead to lower monthly energy costs.
No-fuss durability – These casement windows will remain resistant to warping, cracking, chipping, peeling, fading, and staining over time, so you won't have to worry about performing extensive maintenance to keep them looking like new.
Customizability – Choose from a wide array of colors, finishes, configurations, and other design options to achieve a desirable look for your casement windows that beautifully complements your home.
Contact Quint-Pro Siding & Windows today to learn more about the casement windows we offer to homeowners in the Greater Dallas area. We'll gladly answer your questions and tell you about the convenient financing options we offer to those who qualify.