Beautiful & Durable Vinyl Siding for Homes in the Greater Dallas Area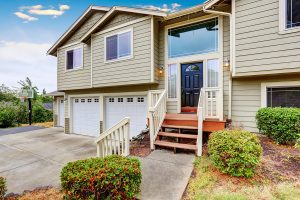 For premium vinyl siding in Rockwall, Texas, and the neighboring Plano and Rowlett areas, look no further than Quint-Pro Siding & Windows. We offer high-quality Exterior Portfolio Market Square siding that is sure to add to the beauty and functionality of your home. When you work with us, you can feel confident you're receiving top-of-the-line siding that's incredibly energy efficient, helping your home stay at a comfortable and consistent temperature throughout the year. Additionally, because it is composed of premium vinyl and has the Integri-Lock® locking system, the vinyl siding we offer is highly durable and tough enough to stand up to the typical weather we experience throughout the area. What's more, all of these incredible features don't come at the expense of beauty, as this siding system comes in a variety of colors and has a stunning textured grain pattern. And, you can rest easy knowing your new home upgrade is protected, as it'll come backed by an impressive limited lifetime warranty.
Top-Notch Customer Service & Professional Installations
Partnering with Quint-Pro Siding & Windows for your home improvement project means working with a company that is dedicated to customer satisfaction. Our team will take the time to explain the variety of siding options we offer and help you select the best products for your style, needs, and budget. Furthermore, our qualified technicians will handle the entire installation process for you, ensuring only the best quality parts and materials are used. You can expect your project to be completed with the utmost precision and attention to detail.
If you would like to get one step closer to enjoying new vinyl siding on your home in Plano or the Dallas, TX, area, contact Quint-Pro Siding & Windows today. We'll be happy to answer any questions you have and schedule you for an in-home consultation at your convenience.