We Distinguish Ourselves from Other Remodeling Companies in the Greater Dallas, TX Area
Selecting a home remodeling contractor is a pretty impactful decision. You likely have a grand vision of making your home more attractive, energy efficient, and secure, and you will be trusting the company you choose to meet your high expectations. Furthermore, you'll be having the contractor working in and around your home for a considerable amount of time, so you'll want to feel comfortable with their team. Thankfully, if you live in the Greater Dallas, Texas, area, you can simply turn to Quint-Pro Siding & Windows. We offer only the finest quality products on the market, along with expert installations and the highest level of professionalism—all facets that have earned us an A+ rating with the Better Business Bureau, and countless customers who, time and again, turn to us over other remodeling companies.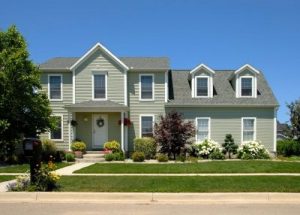 Our Services
Our remodeling contractors are proud to offer several different services—including siding, window replacement, and gutter installation—to homeowners in the following Texas communities:
We source our products from some of the industry's most trusted brands, including LP® SmartSide, and James Hardie, so you can feel confident knowing that you're investing in home solutions that are exceptionally beautiful, energy-efficient, and long-lasting. Highly skilled and experienced technicians will install your products with precision, never cutting corners the way other home remodeling companies might, ensuring that the results are flawless. When the project is over, you'll love the way your home looks and performs, and you'll feel confident you received the most value for your investment.
If you would like to learn more about the siding, replacement windows, doors, and gutters that we offer, contact Quint-Pro Siding & Windows today. We'll gladly answer any questions you may have and explain why we stand apart from other home remodeling companies in the Greater Dallas, TX, area.