We Raise the Bar for Other Remodeling Companies in Flower Mound, TX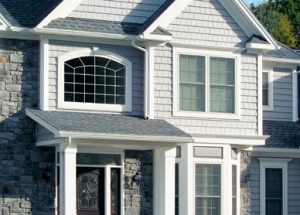 At Quint-Pro Siding & Windows, we pride ourselves on our integrity and honesty, which is why we have no problem acknowledging that there are numerous remodeling companies in Flower Mound, Texas, to partner with. However, if you're looking for the one that goes above and beyond by offering a full range of exterior home solutions that meet the highest quality standards, then we're the company to consider. We've earned the respect and trust of local homeowners throughout our many years of service, and we look forward to showing you firsthand how we soar above other home remodeling contractors.
A First-Rate Selection
At Quint-Pro Siding & Windows, we offer several masterfully crafted products to choose from, including:
Replacement Windows
Our replacement windows are so beautiful that you won't even want to hide them with blinds or curtains. Made of vinyl and crafted by industry-leading manufacturers, including Advantage Plus, our windows are designed to provide the best of energy efficiency and durability. You'll also be able to choose from several stunning styles, stains, finishes, and other design options to achieve a look for your windows that is all your own.
Siding
When it comes to siding, it's what's on the outside that counts! We are a siding contractor who offers vinyl, fiber cement, composite, and engineered wood siding options that are designed to safeguard your home from the elements while providing a brand new look that will be the envy of the neighborhood. Furthermore, we can include a gutter installation with your siding that will protect your home from the devastating effects of water damage.
Let's Get Started
Your dream home is just a phone call away. Contact Quint-Pro Siding & Windows today to learn about the replacement windows, siding, and gutters that we offer and to find out more about what sets us apart from other home remodeling companies in the Flower Mound, TX, area.