Engineered Wood Siding Enhances the Beauty & Durability of Homes in the Greater Dallas Area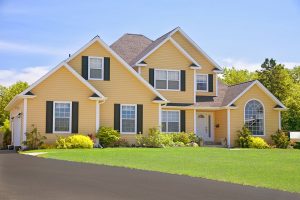 Do you love the aesthetics traditional wood offers but don't want to invest in wood siding because of its maintenance requirements? You aren't alone. Many homeowners throughout Rockwall, Texas, and the neighboring Rowlett and Plano communities, choose to invest in cladding that is just as beautiful as classic wood but far easier to maintain. For engineered wood siding, turn to the professionals at Quint-Pro Siding & Windows. We offer stunning cladding options that mimic the look of real wood but require none of the costly and time-consuming upkeep.
In addition to being beautiful, the engineered wood siding we offer is one of the most durable cladding options on the market. In fact, it's resistant to hail, damage from impact, termites, and fungal decay. Additionally, it's tough enough to stand up to the inclement weather we typically experience in this part of Texas.
Professional Siding Installations for Homeowners Throughout Plano & Dallas
When you turn to Quint-Pro Siding & Windows for your new cladding, you can rest assured our team of highly experienced technicians will take care of the installation for you. We will complete a meticulous, yet efficient, installation and ensure you are completely happy with the work we've performed.
To learn more about the impressive engineered wood siding we offer to homeowners in and around the Rockwall, TX, area, contact Quint-Pro Siding & Windows today. One of our knowledgeable and friendly associates will be happy to answer any questions you have and arrange for an in-home consultation.