Single-Hung Replacement Windows for Homes in the Greater Dallas, TX, Area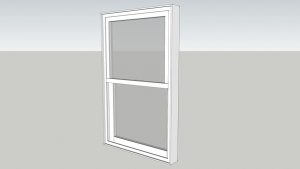 Embarking on a home window replacement project can seem intimidating. Where do you start? What type of windows should you get, and what company should you partner with for the job? Thankfully, homeowners in the Greater Dallas, Texas, area can confidently partner with Quint-Pro Siding & Windows. We can outfit your home with masterfully crafted single-hung replacement windows that will look beautiful and stand strong on your home for decades to come. We also offer a smooth, stress-free experience from start to finish, so you don't need to fret—simply bring us on board and let us use our expertise to provide you with results that not only meet, but exceed, your expectations.
The Benefits Go On and On
Single-hung replacement windows have a top sash that is fixed in place, while the bottom sash can move up and down. They are a classic addition to any home, as their appearance works well with homes that are historical, contemporary, and every style in between. At Quint-Pro, we offer vinyl single-hung windows that are crafted by some of the industry-leading manufacturers in the country. With our window replacement services, you can expect windows that are:
Energy efficient – These windows will help insulate your home, keeping its interior warmer during the winter and cooler in the summer. Because your HVAC system won't need to work so hard to maintain comfortable interior temperatures, you may experience lower monthly energy costs.
Customizable – You'll love choosing from a vast array of exterior/interior colors, hardware finishes, and grid patterns, to achieve a look for your single-hung replacement windows that suits your taste and complements your home.
Expertly installed – Highly skilled and experienced technicians will install your replacement windows using best practices to ensure that they look beautiful and perform optimally long-term.
If you would like to learn more about the single-hung windows that we offer to homeowners in the Greater Dallas, TX, area, contact Quint-Pro Siding & Windows today. We'll be happy to answer any questions you may have and schedule a product presentation.