Expertly Installed Fiber Cement Siding for Homes in Flower Mound, TX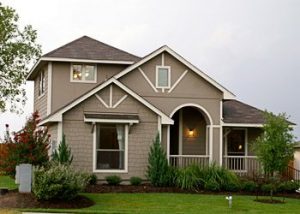 Siding functions as a suit for the home. Considering this, having strong and reliable siding in place is key. This is because siding will safeguard your residence from pest infestations, impact, and inclement weather. If you have noticed that the siding on your Flower Mound, Texas, home is aging poorly or damaged, now is the time to turn to the professionals at Quint-Pro Siding & Windows. We proudly install fiber cement siding that homeowners love.
Our Fiber Cement Siding
When you partner with us, you can expect premium fiber cement siding that is five times thicker than vinyl and offers the beauty of natural wood grain, but without constant upkeep.
The fiber cement siding we offer is also:
Exceptionally strong and capable of withstanding rough wind, rain, hail, and extreme temperatures
Noncombustible, ensuring it does not pose as a fire hazard, even when exposed to an open flame
Finished with ColorPlus® Technology so your siding will have color consistency and be resistant to fading
So, you feel confident in your investment, your fiber cement siding project will be backed with a one-year warranty on labor in addition to the outstanding manufacturer warranty.
Detail-Oriented Siding Installations
For more information about the fiber cement siding we install for homeowners in Flower Mound, TX, contact Quint-Pro Siding & Windows today. We look forward to answering any questions you have and scheduling you for an in-home consultation.