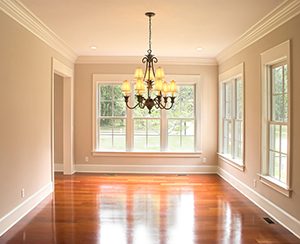 Partner with a Leading Remodeling Company in Wylie, TX
Updating your home's exterior is a great idea if you want to improve weatherability, energy efficiency, and curb appeal. But in order to get the most value for your investment, you need to partner with an experienced remodeling company like Pro-Quint Windows & Siding. We install top-quality replacement windows, vinyl siding, and other exterior home products, and our crews are the best in the business.
Transform Your Home's Exterior With New Windows, Siding & More
At Quint-Pro Siding & Windows, our skilled team specializes in replacement window and siding installation. We are a full-service remodeling company, and we make it easy to upgrade your home's entire exterior. We can help you find the right siding and windows for your home, ensuring long-lasting durability and a beautiful new look. We offer a wide range of products and will help you choose the perfect siding and windows for your home without exceeding your budget.
In addition to siding and windows services, we also offer gutter installation and can complete your exterior remodel with new gutters that will help protect your home against the dangers of water damage. High-performance gutters, paired with durable vinyl siding and weather-proof replacement windows, will keep your home well-protected against the elements all year long. And, for the ultimate peace of mind, our windows, siding, and gutters come backed by a lifetime product warranty.
Looking for a Remodeling Contractor You Can Trust in Wylie?
Whether you want to replace your damaged siding, upgrade a few windows, or complete a full exterior makeover, Quint-Pro Siding & Windows is the remodeling company to call. We're committed to getting our customers the absolute best value for their money while providing a hassle-free remodeling experience. When you need a siding contractor or window installer in Wylie, call in the pros at Quint-Pro Siding & Windows.