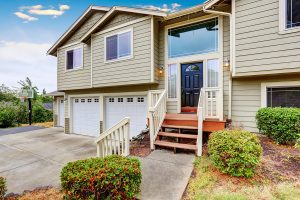 A Reputable Vinyl Siding Company Serving Wylie, TX
Vinyl siding is a popular choice among homeowners in Wylie, Texas—and for good reason! It's cost-effective and available in a wide array of colors and styles. However, if you're in the market for new vinyl siding, it's important to do your research. Not all siding is created equally, and some products will fail to deliver the performance and protection you expect for your home.
The Best Vinyl Siding For Home
Here at Quint-Pro Siding & Windows, we're committed to providing our customers with the very best. That's why we're pleased to offer high-performance Exterior Portfolio Market Square vinyl siding. This popular siding system comes with plenty of great advantages, including but not limited to:
A rolled-over nailing hem that provides 180 mph wind-load performance
A realistic forest-grown cedar texture and appearance
Multiple vibrant colors to select from
Minimal maintenance requirements—no scraping, staining, or painting necessary
A limited lifetime warranty
Of course, even the best siding will fail to perform as intended if it's installed poorly. That's why our experienced siding technicians adhere to the highest standards of workmanship and pay close attention to detail when installing vinyl siding, ensuring long-lasting protection for our customers' homes.
Take the Next Step
Make a smart investment in your home while beautifying its exterior with Quint-Pro Siding & Windows. Contact us today to schedule an in-home consultation, during which we'll detail the many benefits of our vinyl siding, explain our installation process, and provide an estimate. Be sure to ask about our convenient financing options! Our team is proud to serve Wylie and surrounding communities.