Other Remodeling Companies in Plano, TX, Can't Compare
Before you decide what home improvement company you want to have work on your Plano, Texas, home, it's a good idea to determine precisely what attributes are important for the remodeler to have. Are you looking for a company that offers attractive, high-performance products by industry-leading manufacturers? Do you want them to use highly qualified technicians to perform expert installations? Or, perhaps you want the company to offer ironclad warranties to ensure your investment is protected? Thankfully, if you live in Plano, Texas, you can partner with the one company that offers all of those properties and more: Quint-Pro Siding & Windows. We stand apart in a sea of remodeling companies for our dedication to excellence in all facets of business, so you can rest assured your home is in good hands when you turn to us.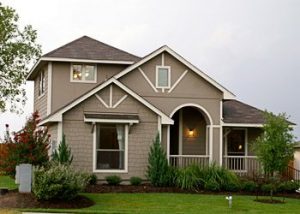 Products That Look as Good as They Perform
At Quint-Pro Siding & Windows, we offer top-of-the-line products for homeowners to choose from, including:
Windows
We offer vinyl replacement windows from big-name manufacturers Advantage Plus and . These windows are masterfully crafted and designed to provide exceptional energy efficiency, strength, and low-maintenance durability. You will also be able to customize your replacement windows, with several styles and other design options, so you can achieve the precise look you envision.
Siding
Unlike other siding contractors and remodeling contractors, we believe in the power of choice, which is why we offer several different types of siding options, including composite siding by Mill Run, fiber cement siding by James Hardie, and engineered wood siding by LP® SmartSide. All of these cladding options will protect your home from the elements, enhance its energy efficiency, and instantly lend a fresh and polished look to its exterior. To complete your siding project, we can also provide you with gutter installation that will safeguard your home from water damage year after year.
Furthermore, we will ensure that your new replacement windows, siding, and gutters are expertly installed and backed by a one-year installation warranty, in addition to a lifetime product warranty, to ensure your investment is secure.
Let's Get Started
Are you ready to make those long-awaited upgrades to your home? Contact Quint-Pro Siding & Windows today to learn more about getting started and why we are one of the leading home remodeling companies in the Plano, TX, area.