Beautiful & Durable Siding for Your House in the Plano, TX, Area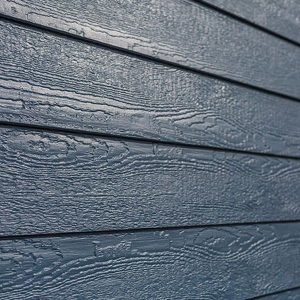 Your siding is one of the most important elements of your home. Think of it as the armor that protects it year after year from exposure to wind, rain, harsh UV rays, and other natural elements. If your home is in need of new siding, don't just turn to any company in the Plano, Texas, area for this important investment. Turn to the professionals that local homeowners know and trust: Quint-Pro Siding & Windows. We are home improvement contractors that utilize only the finest materials and provide exceptional workmanship and expert guidance. When you turn to us for new house siding, you will be able to choose from several different materials, including:
Vinyl – Vinyl is one of the most cost-effective siding options, as it is more affordable than other types of cladding yet it provides incredible value, thanks to its energy efficiency and low-maintenance durability. You'll also love the versatile customization options that will allow you to achieve a look for your vinyl siding that is unique to your taste and home.
Fiber cement – Fiber cement siding provides excellent weather resistance, and will not warp, rot, or become prone to insect damage over time. It even has a Class A fire rating, so you would not have to worry about it igniting when met with stray embers or a lightning strike.
Engineered wood – This is an ideal alternative to traditional wood siding, as it mimics traditional redwood or cedar's gorgeous appearance but is low maintenance and resistant to damage from termites and other wood-boring pests.
Our highly experienced and knowledgeable experts at Quint-Pro will help you navigate our siding collection, learning about what you envision for your project and determining which option will be best for your home, taste, and budget.
Why Turn to Quint-Pro Siding & Windows for new Cladding?
When you partner with us for your siding project, you will not only receive some of the best cladding on the market, but you can also rest assured that it will be installed properly. Our craftsmen will take the time to wrap your whole home before installing the cladding, and they'll include hurricane clips, tie-backs, and other proper pieces to ensure that your siding resists water infiltration and other related damage as time wears on. You can also have peace of mind knowing that your siding will be protected by an impressive lifetime warranty that includes hail damage, so your investment will be thoroughly protected.
Contact Us Today
Are you ready to get one step closer to enjoying new siding on your house in the Plano, TX, area? If so, contact Quint-Pro Siding & Windows today. One of our experienced and friendly associates will be happy to answer any questions you have and schedule you for an in-home consultation. They will also be glad to talk to you about the flexible financing options that make our house siding more attainable than ever.