Top-Tier Window Installation Services in the Plano, TX, Area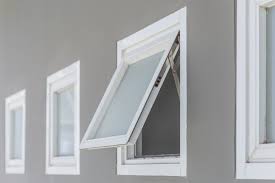 Your windows are such a vital component of your home, so if you're looking for a window installation company in Plano, Texas, you should only consider the best at Quint-Pro Siding & Windows. Throughout the years, we've garnered a reputation for providing an elevated level of service to our customers—service that involves industry-leading products and expert installations that are simply unmatched. Every time we take on a new project, we strive to provide results that not only meet, but exceed, homeowners' expectations, and when you turn to us for your window installation, you can expect to receive the same extraordinary service and results that truly wow.
You'll Receive the Utmost Value for Your Investment
When you turn to us for your window installation, you'll be able to choose from vinyl windows that are produced by such renowned manufacturers as Advantage Plus. These replacement windows offer a wealth of benefits, including:
Durability – Our windows will remain resistant to warping, rotting, chipping, peeling, fading, and staining over time.
Energy efficiency – Say goodbye to drafty windows and sky-high energy costs. Our windows will help insulate your home, keeping its interior temperatures more stable year-round. This will lower the strain on your HVAC system and potentially lead to lower monthly energy costs.
Customizable style – Choose from an exciting array of stains, finishes, and styles for your windows to achieve a look that suits your tastes and beautifully complements your home.
If you would like to learn more about the window installation products and services that we offer at Quint-Pro Siding & Windows, give our knowledgeable and helpful professionals a call today. We proudly serve homeowners in the Plano, TX, area, and beyond.