Your Professional Window Installers in Plano, TX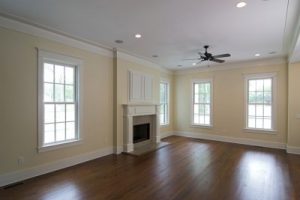 If you're looking for professional window installers to work on your home in the Plano, Texas, area, the company to turn to is Quint-Pro Siding & Windows. We are pleased to be a local window company offering top-of-the-line replacement windows and exceptional service for homeowners throughout the region. Our window installers will ensure you enjoy a seamless experience throughout your entire window replacement project.
Offering Top-of-the-Line Products
At Quint-Pro Siding & Windows, our services begin with a complimentary consultation at your Plano, TX, home to discuss your replacement window needs and review your options. We proudly offer low-maintenance vinyl windows that are:
Energy efficient – Featuring multiple panes of argon gas-filled glass, low-E glass coatings, premium weatherstripping, and more, our replacement windows are designed to enhance the energy efficiency of your home.
Durable – Our vinyl windows are easy to clean and will stand the test of time so that you'll be able to enjoy them for years to come.
Customizable – You'll be able to choose from various interior and exterior frame colors, hardware finishes, grid patterns, and more to put the finishing touches on your replacement windows.
Professional Window Installation Services
No matter how you choose to customize your new house windows, our professional window installers will ensure they're properly installed. Our window installers will attend to every detail throughout the window replacement project so that you'll enjoy the stunning results you're looking for.
If you'd like to get started on a window replacement project at your Plano, TX, home, contact Quint-Pro Siding & Windows today.