We Stand Head and Shoulders Above Other Remodeling Companies in Carrollton, TX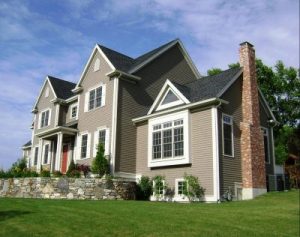 Scouring the internet looking for remodeling companies in the Carrollton, Texas, area that you can trust? While it may seem like a daunting task, it's actually quite simple: just turn to Quint-Pro Siding & Windows. We are the leading home remodeler in the area, garnering a stellar reputation for providing masterfully crafted products that are made to last. Some of the products that we offer include:
Replacement Windows
We offer vinyl replacement windows that are crafted by trusted manufacturers such as Advantage Plus, so you can rest assured they're of the highest quality. Our windows have features such as Low-E technologies, gas fills, and premium weatherstripping that will improve your home's energy efficiency, and they'll also withstand exposure to the elements while remaining resistant to warping, cracking, chipping, peeling, fading, and staining. Of course, you'll also be able to choose from a wide array of stains, finishes, configurations, and styles for your windows to achieve a look that complements your home.
Siding
We are a siding contractor who recognizes that no two homes—or homeowners—are alike, which is why we offer several different types of siding options, including vinyl, fiber cement, and engineered wood. All of these materials are designed to safeguard your home from the elements year after year while improving its energy efficiency and curb appeal, providing you with the utmost value for your investment.
Gutters
Gutters are the unsung hero of your home, protecting it from costly and unpleasant water damage. Customers who are having their siding replaced can also have a gutter installation performed, ensuring that their home is thoroughly protected.
Contact Quint-Pro Siding & Windows today to learn about the window installations, siding, and gutters that we offer and to find out more about what sets us apart from other home remodeling companies in the Carrollton, TX, area.