Professionally Installed Engineered Wood Siding for Residents of Carrollton, TX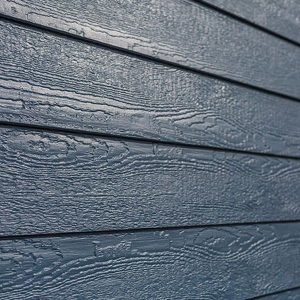 Wood siding is a desirable choice as it offers an organic and textured look that will add character to your Carrollton, Texas, home. This type of siding is also ideal if you want your home to take on a rustic or traditional aesthetic. However, one drawback of wood siding is its upkeep. At Quint-Pro Siding & Windows, we recognize that despite visual appeal of wood siding, its continuous maintenance requirements tend to steer homeowners away. Therefore, we proudly offer the perfect alternative—engineered wood siding.
Our Engineered Wood Siding
We install engineered wood siding that is crafted by industry-leading manufacturer LP SmartSide. This siding will elevate the curb appeal of any home. It is also crafted to mimic the look of real wood, does not require expensive and time-consuming upkeep, and can be painted in your desired color.
Not only is our engineered wood siding attractive, but it's also notably durable. This siding is resistant to hail damage, termites, and fungal decay. Needless, to say, with engineered wood siding in place, your home will be able to handle anything Mother Nature may have in store.
Contact Us
When you partner with us, you can expect flawless workmanship, transparent communication, and unmatched customer service throughout every step of your siding installation.
To learn more about the impressive engineered wood siding we offer to homeowners in and around the Carrollton, TX, contact Quint-Pro Siding & Windows today. We look forward to arranging in-home consultation and answering questions you may have.