We Stand Out Among Other Remodeling Companies in Richardson, TX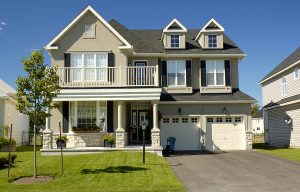 Your home is likely your greatest investment, which is why making updates to it is such a big decision. When looking for remodeling companies to partner with for a home project, it makes sense to be discerning and only consider the contractor that will provide you with the utmost value for your investment. In Richardson, Texas, Quint-Pro Siding & Windows is that contractor. For many years our highly skilled and dedicated team has been providing homeowners with results that exceed their expectations, and we will gladly do the same for you. We can expertly outfit your home with new:
Replacement windows – We offer replacement windows that are made of vinyl and crafted by some of the industry's premier manufacturers, including Advantage Plus. Not only will you love the way these windows look on your home, but you'll also love the energy savings you start to notice, as our windows provide excellent thermal performance.
Siding – We offer several different siding options to choose from, including vinyl, fiber cement, composite, and engineered wood. All of these are masterfully designed to help safeguard your home from the elements while providing its exterior with unmatched beauty year after year.
Gutters – When we install new siding on your home, we can include a gutter installation as well, to further protect your home against roof rot, landscape erosion, flooding, and other costly effects of water damage.
Let's Get Started
In addition to offering industry-leading products, we also offer expert installations, as well as unbeatable lifetime warranties, so you can rest assured that your investment is protected.
Contact Quint-Pro Siding & Windows today to learn more about why are considered one of the leading home remodeling companies in the Richardson, TX, area. We'll gladly answer any questions you may have and tell you about the flexible financing options we offer to those who qualify.