Vinyl Siding for Homes in the Richardson, TX, Area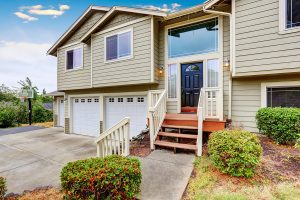 If you're thinking about investing in vinyl siding for your home, you're on the right track. Vinyl siding is the most popular type of cladding available on the market today, as it's attractive and incredibly cost-effective. For the best selection of vinyl siding in the Richardson, Texas, area, turn to the professionals at Quint-Pro Siding & Windows. We are a home improvement contractor that has helped countless customers transform their homes using a variety of industry-leading products, and our vinyl siding is one of them. Manufactured by Royal Building Products, our Exterior Market Square vinyl siding is:
Durable – Our vinyl siding will remain resistant to warping, buckling, and sagging, so you can count on it to look good and perform optimally for decades to come.
Low maintenance – This siding will never need to be repainted; simply give it an occasional power wash to keep it looking its best.
Strong – This vinyl siding can withstand hurricane-force winds up to 180 mph and will be able to take on whatever Mother Nature has in store.
Stylish – This siding provides a woodlike appearance with a range of widths and colors, so you're sure to achieve a unique look that suits your taste and instantly enhances the curb appeal of your home.
Expert Installation Services
At Quint-Pro Siding & Windows, we know that your vinyl siding will only perform as well as it is installed, which is why we have some of the finest craftsmen in the business on our team. They will never cut corners during your installation; rather, they will take the time to do things that other siding companies will not, such as wrapping your whole home before installation and installing hurricane clips, tie-backs, and other essential pieces. When they're done, they'll clear all debris and leave your home looking perfectly tidy, so all you'll see is your home's extraordinary new look.
Contact Quint-Pro Siding & Windows today to learn more about the vinyl siding that we offer to homeowners in Richardson, TX, and the neighboring areas.