The Go-To Siding Contractors in the Richardson, TX, Area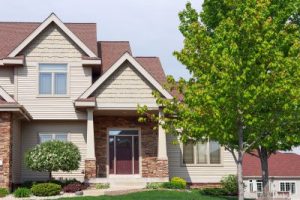 If you're looking for top-notch siding contractors in the Richardson, Texas, area, look no further than to the experts at Quint-Pro Siding & Windows. For many years, we have been providing discerning homeowners like yourself with masterfully crafted products, world-class customer service, and expert installations—and we can't wait to do the same for you.
Our Selection
When you turn to us for new siding, you will be able to choose from several different materials to suit your home, taste and budget:
Vinyl – Vinyl siding is the most popular type of siding on the market today, predominantly because it is so cost effective. While it offers a highly customizable, stylish appearance and excellent energy efficiency, it is still more affordable than many other types of cladding.
Fiber cement – Manufactured by industry-leading manufacturer James Hardie, our fiber cement siding is unbeatable in terms of strength and durability. Since it is made to withstand the specific climate that your home is in, you can count on this cladding to look beautiful and continue to perform optimally no matter what Mother Nature has in store year after year.
Engineered wood – Want the look of wood siding but none of the maintenance requirements? Engineered wood siding is the ideal alternative, as it boasts the polished and sophisticated look of wood but resists moisture infiltration and damage from pests and wood-boring insects.
Want to find out more about the products that our siding contractors offer to homeowners in the Richardson, TX, area? Give Quint-Pro Siding & Windows a call today.