A Full-Service Window & Siding Company Serving Murphy, TX Homeowners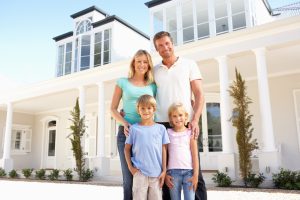 Here at Quint-Pro Siding & Windows, we merge high-performance exterior remodeling products with unbeatable installation expertise to achieve expectation-shattering results for our customers. That's why so many homeowners in Murphy, Texas, and surrounding communities choose us as their window and siding company, and you can too. Check out what we have to offer:
Windows
Our full-service window and siding company installs custom vinyl replacement windows, including our popular Advantage Plus line that comes with energy-saving design features such as:
Foam-filled frames
Multiple glass panes with argon gas fills
Advanced weather stripping
Siding
House siding isn't a one-size-fits-all product, which is exactly why Quint-Pro Siding & Windows offers multiple types to fit our customers' varying needs and budgets. Our selection includes:
Fiber cement siding
Composite siding
Engineered wood siding
Gutters
Gutters may not be the most eye-catching feature on your home's exterior, but you'll notice quickly if your gutter system is failing or damaged. We help protect home exteriors and foundations by installing seamless aluminum gutters that are engineered to resist leaks and provide many years of dependable performance. And, our team installs gutter covers that prevent clogs and eliminate the need for pesky and dangerous gutter cleaning.
Simply put, Quint-Pro Siding & Windows is the company to call if you'd like to make a smart investment in your home. Contact us today! One of our friendly professionals will be happy to visit your Murphy-area home to provide a free consultation and answer any questions you may have. Simple financing options are available!