WHAT ARE THE BEST VINYL WINDOWS FOR TEXAS HOMES?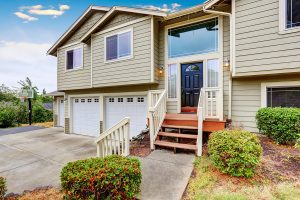 Did you know that out of all of the different types of windows available on the market today, vinyl is the most popular year after year? That's because vinyl windows are more affordable than many other window options, yet they still offer incredible long-term value. However, if you live in Texas, you'll want to invest in vinyl replacement windows that are specifically designed to withstand the weather inherent to this region. At Quint-Pro Siding & windows, we have windows that will do just that: Advantage Plus windows. These are designed to provide several important benefits, including:
Energy Efficiency
Features such as triple weatherstripping and double- and triple glazing make these windows exceptionally energy efficient, and they were even awarded the ENERGY STAR Most Efficient award in 2019 for their thermal performance. This will prove especially beneficial during the sweltering Texas summers, as these windows will help block the rays of the sun so that your home's interior temperature remains cooler without overburdening your HVAC system—potentially leading to lower monthly energy costs.
Durability
Texas climate conditions can be unpredictable, so having tough windows is key. These vinyl windows are able to withstand strong winds, both humid and dry weather, temperature fluctuations, and other harsh conditions each year without warping, cracking, chipping, peeling, fading, or staining.
Contact Us Today
If you would like to learn more about the vinyl windows we offer and why they are ideal for your Texas home, contact Quint-Pro Siding & Windows today. We will answer any questions you may have and tell you about the flexible financing options we offer to all those who qualify.