WHICH WINDOWS ARE MOST ENERGY EFFICIENT?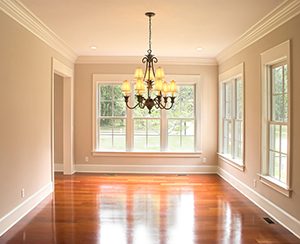 When looking for new windows, more and more homeowners want a product that is, not only beautiful and long-lasting, but energy efficient as well. When you invest in windows that are energy efficient, you are ensuring that your home is better insulated and will remain warmer during the winter and cooler during the summer. This will lower the strain on your HVAC system to maintain comfortable interior temperatures, which can potentially lead to lower energy costs.
So, if you are searching for new windows for your home, then you may be wondering which option would be the most energy efficient. Time and again, there is one material that has proven especially successful at keeping energy costs down: vinyl.
What Makes Vinyl Windows Energy Efficient?
There are several design elements that make vinyl windows exceptionally energy efficient, including:
Weatherstripping that protects against air leakage
Low-E glass, which reflects infrared light and stops temperature transference
A Warm Edge spacer, which separates and secures panes of glass to reduce conductivity
Gas fills, which are non-toxic, inert gases that can be used instead of air between panes of glass to increase insulation
Turn to Quint-Pro Siding & Windows
At Quint-Pro Siding & Windows, we offer vinyl windows that are incredibly energy efficient, as they are designed with all of the aforementioned features that will help increase your home's thermal performance. Our vinyl windows are also incredibly tough, low maintenance, and available in a wide array of colors, styles, and other design options, so that you can get the customized look that you want for your home.
Contact Quint-Pro Siding & Windows today to learn more about the energy-efficient vinyl windows we offer.