WHO MAKES THE BEST REPLACEMENT WINDOWS?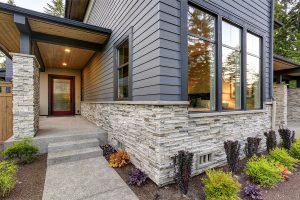 If you're searching for new replacement windows, you may be wondering who makes the best products. However, it is not so much which manufacturer makes the best windows that you need to be concerned about, but rather the specific features that all of the best replacement windows have. Different manufacturers make different kinds of windows—fiberglass, vinyl, wood, etc.—but if you want to invest in the best, simply make sure that your windows are:
Energy efficient, helping to insulate your home and keep it warmer during the winter and cooler during the summer, thereby reducing the burden on your HVAC system
Durable, resisting warping, chipping, fading, staining, rotting, and deteriorating over time
Strong, holding fast in the face of heavy winds, rainfall, snowfall, hail, and other extreme weather conditions
Low maintenance, not needing to be scraped or stained in order to maintain their like-new appearance
Customizable, so you can choose from a wide array of colors, finishes styles, shapes, and configurations in order to get a look that complements the unique design and architecture of your home
Turn to Quint-Pro Siding & Windows
If you are looking for replacement windows that are engineered to provide all of the benefits listed above, turn to Quint-Pro Siding & Windows. We offer stunning vinyl windows that are incredibly energy efficient, maintenance-free, and tough enough to withstand harsh elements without showing wear and tear over time. We are so confident in the long-term performance of our windows that we back them with an unbeatable lifetime warranty, so you can feel confident your investment is protected.
To learn more about why our replacement windows are the best choice for your home, contact Quint-Pro Siding & Windows today. We would be happy to tell you about the flexible financing options we offer to those who qualify.