WHAT ARE THE BENEFITS OF VINYL SIDING?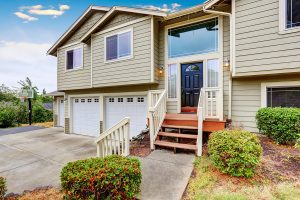 If you are looking for new siding for your home, you may feel overwhelmed by the sheer amount of options available to you. One type of siding, however, continues to reign supreme among homeowners all over the country: vinyl siding. Year after year, it is the most popular siding choice, as it offers a bevy of benefits that homeowners value, including:
Durability – Vinyl siding is a strong and reliable addition for your home. It is dent-resistant and virtually unaffected by strong winds, temperature fluctuations, moisture, and other harsh conditions, so it won't warp, rot, chip, peel, or crack over time.
Ease of maintenance – Vinyl siding will not require you to scrape, sand, or restain it in order to keep it looking like new. In fact, just an occasional wash with a garden hose to get the dirt and grime off is typically enough to maintain its appearance.
Design versatility – Vinyl siding is available in a vast array of colors, trims, styles, textures, and other design options, so you can achieve a look that suits your taste and beautifully complements the unique character of your home.
Energy efficiency – Vinyl siding is typically installed with a foam insulation that will help insulate your home, stabilizing your home's interior temperatures year-round and reducing the strain on your HVAC system, which can lead to lower energy costs.
Quint-Pro Siding & Windows
If you want to invest in the best vinyl siding for your home, turn to the long-trusted professionals at Quint-Pro Siding & Windows. We have a selection of masterfully crafted vinyl siding that we will expertly install and back by an unbeatable lifetime warranty for your total peace of mind.
Contact Quint-Pro today to learn more about the vinyl siding we offer and to schedule a free, no-obligation consultation at your home in the Rockwall, TX, area.