WHAT KIND OF WINDOWS SHOULD YOU GET FOR YOUR HOUSE?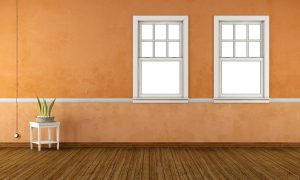 Looking for new replacement windows can be exciting as you imagine how they will perform and transform the interior and exterior appearance of your home. However, with so many different window options available, how do you know which one is right for your house? Year after year, countless homeowners ask themselves the same thing, and many of them choose one option: vinyl. Vinyl windows are the most popular window on the market today for the many benefits they provide, which include:
Affordability – Vinyl windows cost less than many other windows, such as fiberglass and wood, because they are easy to produce and manipulate. However, they still offer excellent value, making them a cost-effective choice for any homeowner.
Energy efficiency – Vinyl windows provide excellent insulation, keeping your home's interior warmer during the winter and cooler during the summer. This will help reduce the strain on your HVAC system to maintain comfortable interior temperatures and potentially lead to lower monthly energy costs.
No-fuss durability – Vinyl windows are tough and able to withstand exposure to the elements without warping, rotting, and deteriorating over time. This also means you won't have to worry about performing rigorous maintenance in order to keep your vinyl windows looking and performing like new.
Design versatility – Vinyl windows can be customized using a vast array of colors, finishes, and styles, so you can achieve the precise look you envision for your home, whether it's traditional, contemporary, or anything in between.
Quint-Pro Siding & Windows
At Quint-Pro Siding & Windows, we offer windows that are made of vinyl and designed to provide you with all of the above benefits and more. We have a team of experts that will install them meticulously to ensure they provide these benefits long into the future, and we even back them with an unbeatable lifetime warranty for your total peace of mind. Contact us today for more information.