WHEN TO REPLACE THE WINDOWS IN YOUR HOME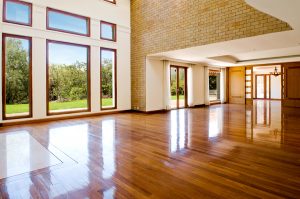 Windows are one of the most important components of a home, as they play a large role in its appearance, security, and energy efficiency. That's why it is vital to ensure your windows are in top-notch condition, and if they aren't, a replacement may be in order. So, how do you know when it is actually time to invest in new windows for your home? Thankfully, there are several tell-tale signs:
You feel a draft, even when your windows are closed
You're noticing your energy bills starting to rise
You hear a lot of noise coming from outside
You are struggling to open, close, or lock your windows
The window frames are soft to the touch or water damaged
There is frost/condensation between the layers of glass
If you're noticing any of these signs, it could indicate that your windows are not sealed properly, are providing poor insulation, and have succumbed to water infiltration and rot. Installing new double- or triple-pane windows with features such as gas fills, and ensuring that your new windows are properly installed and easy to operate, can make a world of difference for your home for decades to come.
Turn to the Pros at Quint-Pro Siding & Windows
If you'd like to invest in the best new replacement windows for your home, there is only one name you need to remember: Quint-Pro Siding & Windows. We are pleased to provide vinyl windows that are expertly crafted and made to last. They are extremely energy efficient and can be upgraded with different packages, such as sound and security packages, to increase the comfort and safety you feel inside of your home. They are also easy to operate, virtually maintenance-free, and exceptionally durable, as they will not rot, warp, or deteriorate over time.
Of course, our windows are also beautiful, and are available in a wide array of colors, finishes, and styles that are sure to enhance your home's appearance from the inside out.
Contact Quint-Pro Siding & Windows to learn more about the replacement windows we offer. We would be happy to provide you with more information and tell you about the flexible financing options we have available.