PROS AND CONS BETWEEN DIFFERENT TYPES OF WINDOWS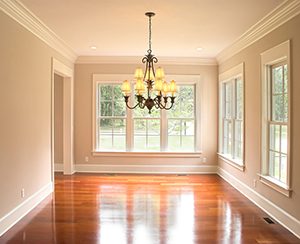 Windows are a major investment, as they play a role in a home's energy efficiency, beauty, durability, and security. That's why it is crucial to do your research before deciding on the windows you want to install. There are several different types of windows on the market today, with each one bringing its own benefits and drawbacks to the table. Consider the pros and cons of some of the most popular windows before making a buying decision:
Vinyl – Vinyl windows are the most popular window available because of the exceptional value they offer. While they are more affordable than many other types of windows, they still provide numerous benefits, such as energy efficiency and ease of maintenance. However, because there is such a high demand for vinyl windows, consumers need to watch for variation in quality.
Fiberglass windows – Fiberglass windows provide the charming look of wood without any of the maintenance requirements. You can count on these windows to be strong in the face of extreme weather, look beautiful, and resist deteriorating for many years to come. However, you will pay more for fiberglass than other types of windows, such as vinyl.
Wood windows – For centuries, wood windows have been widely regarded as the most beautiful windows available, providing an elevated and polished look to any home. However, that beauty often comes with a hefty price tag, along with extensive effort to maintain their appearance as time goes on.
Windows from Quint-Pro
At Quint-Pro Siding & Windows, we offer masterfully crafted vinyl windows that provide beauty, durability, energy efficiency, and ease of maintenance. Contact us today to learn more about our window selection, as well as the five-star installations and customer service that have earned us an A+ rating with the Better Business Bureau year after year.