Are You Searching for the Perfect Windows for Your Rowlett, TX, Home?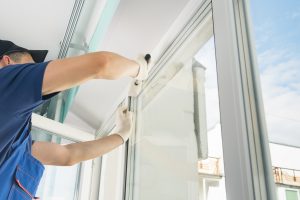 When it comes to important home investments, new windows are right at the top of the list. That's why it is so crucial to partner with a company that will provide you with a selection of top-of-the-line window products and expert installation services. If you live in the Rowlett, Texas, area, that company is Quint-Pro Siding & Windows. As your contractor, we will provide you with a selection of vinyl windows that are crafted by industry-leading manufacturers and built to last. They will be installed by highly skilled and experienced professionals who are incredibly detail-oriented and committed to performing flawless installations every time. In fact, we are so confident in the workmanship of our installers and the quality of our products, we offer a one-year installation warranty and lifetime product warranties, so you can feel confident your investment is protected.
Craftsmanship Beyond Compare
When you turn to Quint-Pro Siding & Windows for new windows, you will receive a product that is designed to provide benefits we know homeowners find important, such as energy efficiency. Designed with features such as Low-E coated glass, argon gas fills, and weatherstripping, our windows will help insulate your home and reduce the strain on your HVAC system to maintain comfortable interior temperatures, which can potentially help you save on energy costs. In addition to offering excellent thermal performance, our vinyl windows are also:
Durable – Vinyl windows are exceptionally resistant to the elements and will not warp, crack, rot, or fade over time. This means you can count on them to maintain their beauty and optimal performance for decades to come.
Low maintenance – Because vinyl windows are so durable, you will never need to worry about scraping, sanding, or re-staining them in order to maintain their like-new appearance. Simply wash them with soap and water occasionally to keep them looking clean and bright.
Affordable – Vinyl windows are one of the most affordable types of windows on the market today, yet they still offer incredible value.
Beautiful – Our windows will instantly enhance the appearance of your home from the inside out. They are available in a number of stunning colors, finishes, grille configurations, styles, and other design options that will help you achieve the precise look you envision.
Let's Get Started
To learn more about our windows and the many benefits they provide, contact Quint-Pro Siding & Windows today. We are happy to serve homeowners in Rowlett, TX, and offer flexible financing for those who qualify.