The Most Energy-Efficient Windows for Homes in Rockwall, TX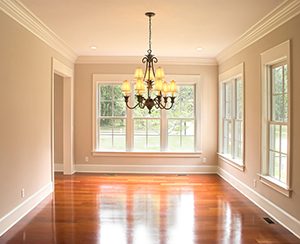 If you're searching for the most energy-efficient windows for your home in the Rockwall, Texas, area, there is only one name you need to remember: Quint-Pro Siding & Windows. We offer windows that are made out of vinyl and incorporate a number of features that are designed to improve thermal performance, including:
Low-E glass coatings – This is a microscopically thin coating (thinner than human hair!) that is transparent and reflects heat, helping to keep the temperature in your home consistent by reflecting the interior temperatures back inside.
Argon gas fills – This clear, non-toxic, odorless gas is used to fill the spaces in double- and triple-paned windows, acting as an excellent insulator.
Premium weatherstripping – Weatherstripping will ensure that your windows are tightly sealed and can protect against air leaks.
Multi-chambered frames – These frames trap air, which insulates against the heat and cold transfer through the window. They also reduce the amount of seasonal expansion and contraction and help improve structural performance.
Together, these features will allow your windows to keep your home warmer in the winter and cooler during the summer, effectively reducing the strain on your HVAC system to maintain comfortable interior temperatures year-round – potentially leading to lower monthly energy costs.
But That's Not All…
While our vinyl windows are exceptionally energy efficient, they provide a number of other important benefits that homeowners love, including:
Customizability – Our windows are available in a wide range of colors, hardware finishes, grid patterns, and styles, so you'll be able to create a truly customized look that will beautifully complement your home and suit your personal taste.
Durability – Our windows will not warp, crack, rot, or fade, so you can count on their continued beauty and performance year after year.
Ease of maintenance – Because our vinyl windows are so durable, you will never need to worry about scraping, sanding, or re-staining them in order to maintain their like-new appearance; simply give them an occasional wash to get rid of dirt or grime.
Expertly installed – Proper installation is essential to the energy efficiency of your new windows, which is why our highly skilled and experienced professionals will get the job done right, and even back their work with a one-year installation warranty.
To learn more about our company and the energy-efficient windows we offer, contact Quint-Pro Siding & Windows today. We are proud to serve homeowners in the Rockwall, TX, area, and beyond.