Expert Vinyl Siding Installation in Rockwall, TX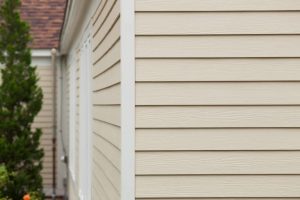 If you're looking for a home improvement company that will provide you with an expert vinyl siding installation, there's only one company to choose for the job: Quint-Pro Siding & Windows. We are proud to serve Rockwall, Texas, homeowners who expect the very best, and we'd love the opportunity to provide you with new vinyl siding that will safeguard your home and keep its exterior looking beautiful year after year.
Why Choose Us?
At Quint-Pro Siding & Windows, we offer vinyl siding installation services that go above and beyond what you'll find at other home improvement companies. We know that even the best-quality siding will underperform if it's installed incorrectly, which is why we have a team of highly experienced and trained technicians who will take extra steps to ensure your siding is installed flawlessly. This includes wrapping the whole house before installing the siding for enhanced protection, and using all of the proper parts and pieces, like hurricane clips and tie-backs, to better safeguard the home's foundation from moisture infiltration and other damage.
Furthermore, the vinyl siding that we install—Mill Run™ siding from Crane®—is designed to offer numerous benefits, including energy efficiency, lasting strength, easy maintenance and, of course, incredible beauty. To ensure that you receive the most value for your investment, we also back our vinyl siding with an unbeatable lifetime warranty, so you can have total peace of mind.
Contact Quint-Pro Siding & Windows today to learn more about the vinyl siding installation services that we offer to homeowners in the Rockwall, TX, area, and beyond.