Siding Installation Services for Homes in the Rockwall, TX, Area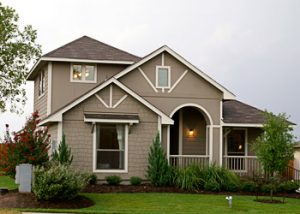 Your siding shields your home from the elements and enhances its curb appeal. If you want to invest in cladding that will perform these tasks day after day, year after year, then turn to the experts at Quint-Pro Siding & Windows for our siding installation services. Our siding is crafted by industry-leading manufacturers and available in three popular materials, each of which offers numerous benefits:
Vinyl
Compared to other siding options, such as stucco, wood, and stone, vinyl siding is exceptionally affordable, yet it still provides excellent value. Its exceptional thermal performance will help keep your home's interior temperature more comfortable during the changing seasons, which will lead to lower monthly heating and cooling costs. This, plus the aesthetic versatility of vinyl makes it the most popular siding installation option on the market today.
Fiber Cement
Fiber cement is a composite of cement, wood fiber, and other additives that help this siding withstand extreme weather, wear, and insects far better than other siding materials. Fiber cement siding is also beautiful, as it mimics the stunning appearance of wood without requiring any of the maintenance.
Engineered Wood
Like fiber cement siding, engineered wood cladding has the distinctly polished and sophisticated look of wood while providing superior protection against the elements. It will resist damage from moisture and insects and it strong enough to withstand impact from hail and other extreme weather without warping, splitting, or cracking over time.
No matter which siding you choose, you can rest assured the installation will be skillfully performed by our team of experts and backed by a one-year installation warranty for your peace of mind.
Contact Quint-Pro Siding & Windows today to learn more about the siding installation products and services we offer to homeowners in the Rockwall, TX, area.