The Long-Term Benefits of Investing in Fiber Cement Siding
Providing your home with a new exterior layer of protection and style can be a daunting task. With so many options available, it can be hard to determine what kind of siding is best for your home. In this blog post, we at Quint-Pro Siding & Windows, aim to highlight one particular siding material that stands out from the rest – fiber cement siding. Discover the long-term benefits of investing in fiber cement siding, a durable, stylish, and highly efficient siding material.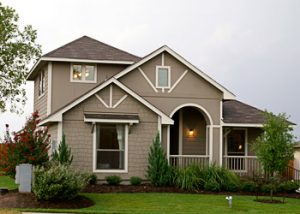 Durability That Stands the Test of Time
One of the biggest advantages of fiber cement siding is its durability. Unlike other types of siding materials, fiber cement is designed to withstand the elements – from wind and rain to hail and extreme temperatures. This means that it is less likely to deteriorate over time, maintaining its aesthetic appeal and structural integrity for many years to come.
Moreover, fiber cement siding is noncombustible. This significant safety feature means that it won't serve as fuel to a fire or ignite when exposed to a direct flame. This attribute can provide homeowners with peace of mind, knowing that their home is better protected from potential fire hazards.
The Beauty of Authentic Wood Grain Without the Upkeep
Many homeowners love the classic, sophisticated look of wood siding but are wary of the high maintenance requirements. Fiber cement siding offers the perfect solution. It mimics the beauty of authentic wood grain but does not require the same level of upkeep. This combination of aesthetic appeal and low maintenance contributes to the long-term value fiber cement siding brings to any home.
Color Retention and Consistency with ColorPlus® Technology
Fiber cement siding finished with ColorPlus® Technology offers superior color consistency and prevents fading. This unique feature ensures that your home's exterior continues to look vibrant and appealing for years, even in the face of harsh sunlight and extreme weather conditions.
ColorPlus® Technology coats each plank of fiber cement siding in a baked-on bond, promising a longer-lasting and more durable finish than traditional paint. This means that your home's exterior won't just look great when the siding is installed—it will stay looking great.
A Smart Investment for Your Home's Future
While the upfront cost of fiber cement siding can be higher than other materials, the long-term benefits make it a smart investment. Given its durability, weather resistance, fire safety, and enduring aesthetic appeal, fiber cement siding can help increase the resale value of your home.
Moreover, when you consider the reduced costs associated with maintenance and potential repairs, fiber cement siding is a cost-effective choice that pays off in the long run.
Expert Installation from Quint-Pro Siding & Windows
At Quint-Pro Siding & Windows, we're committed to providing homeowners with high-quality, durable siding options. Our fiber cement siding is five times thicker than vinyl siding products, and we offer meticulous installation services, ensuring all details are taken care of for optimal long-term performance.
When you invest in fiber cement siding with us, you also receive our one-year labor warranty on top of the outstanding manufacturer warranty. This commitment showcases our confidence in the products we offer and our dedication to customer satisfaction.
If you're ready to enjoy the long-term benefits of investing in fiber cement siding, contact Quint-Pro Siding & Windows today. We're here to guide you through every step of the process, from product selection to professional installation.