The Benefits of Installing Composite Siding on Your Home in the Richardson, TX, Area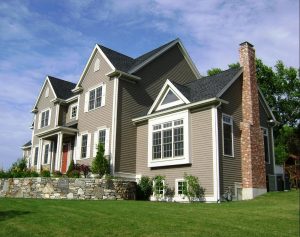 Imagine wrapping your home in armor to protect it from the outside elements year after year. That's exactly what you'll be doing when you invest in composite siding from the professionals at Quint-Pro Siding & Windows. We are a trusted home improvement contractor dedicated to providing residents of the Richardson, Texas, area with residents with the finest-quality products and installation services time and again. When you turn to us, you can expect to receive top-of-the-line Mill Run SolidCore composite siding that is:
Exceptionally energy efficient, as it has features such as foam-backed insulation that will help prevent heat transfer and ensure the interior of your home remains comfortable throughout the seasons
Virtually maintenance-free, and will never need to be scraped or painted in order to keep it looking like new
Impact resistant, so it will withstand hail, windborne debris, and the occasional wayward football with ease
Beautiful, as it mimics the look of cedar and woodgrain and is available in several different colors and styles that will instantly enhance the curb appeal of your home
Installed over existing cladding
Furthermore, we back our house siding with a lifetime warranty, so you can feel confident knowing that your investment is thoroughly protected.
To learn more about the many benefits that our composite siding provides, contact Quint-Pro Siding & Windows today. We are happy to serve homeowners in the Richardson, TX, area and beyond.