The Siding Contractors That Homeowners in Allen, TX, Trust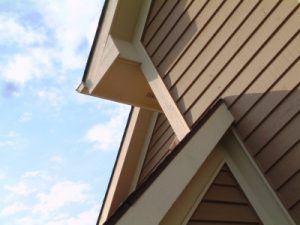 Not all siding contractors in Allen, Texas, are created equal. Some don't offer a wide selection of industry-leading products, while others don't provide the kind of five-star customer service and expert installations needed to give you the best overall experience. At Quint-Pro Siding & Windows, however, we provide all of those things and more. For many years, we have been the siding contractor of choice for homeowners in the Allen, Texas, area, thanks in large part to our top-of-the-line:
Selection
Unlike other siding contractors that only offer one type of siding to choose from, we offer several, including vinyl, fiber cement, composite, and engineered wood. These siding options are produced by industry-leading manufacturers and designed to provide a wealth of benefits, including excellent energy efficiency, durability, and strength. Of course, you'll also be able to choose from a vast array of stains, widths, styles, textures, and other design options for your siding to create the precise look you envision.
Customer Service
We always use our extensive industry expertise to help guide our customers toward the best decisions for their home, taste, and budget. Because of our commitment to honesty and integrity, we have gained the trust of countless customers who turn to us time and again and recommend us to their friends, family, and neighbors.
Installations
We have a team of highly skilled and experienced technicians who will use best practices to install your siding flawlessly and ensure that it looks and performs as intended for decades to come.
To learn more about our company and the things that distinguish us from other siding contractors in the Allen, TX, area, contact the helpful pros at Quint-Pro Siding & Windows today.