A Standout Among Siding Companies Serving Rockwall, TX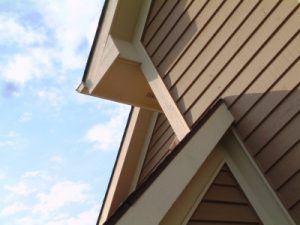 If you're researching siding companies in the Rockwall, Texas, area, consider choosing Quint-Pro Siding & Windows for your siding installation needs. As a trusted home improvement company that's committed to serving homeowners throughout the region, we are the siding installation company you can rely on for top-of-the-line products, installation done right, and personalized service from start to finish.
Why Choose Us as Your Siding Company
When you choose Quint-Pro Siding & Windows from among the siding companies serving Rockwall, TX, homeowners, you'll know you're in good hands from the very beginning. We'll take the time to help you understand your options so that you can find the siding products that will offer the best value for your home. With us as your siding company, you can expect:
A wide range of siding options – We offer vinyl, insulated vinyl, fiber cement, engineered wood, and composite siding options to suit your preferences. Whether you want an economical vinyl siding option or are looking for premium LP SmartSide siding for your home, we have the products and customization options you're looking for.
Professional siding installation – To ensure your new siding will look and perform at its best for years to come, we take extreme care in the siding installation process. While other siding companies tend to cut corners and take shortcuts, we take pride in ensuring every step of the siding installation process is completed to perfection so that you get the best results for your home.
Warranty protection – Your new siding will be backed by our one-year labor warranty on top of the product warranty, so you can have complete peace of mind in your siding investment.
Contact Quint-Pro Siding & Windows to learn more about how we stand out from other siding companies in the Rockwall, TX, area. We'd be happy to tell you more about our siding products and services during a complimentary consultation as well.