Choose LP SmartSide Siding for Your Rockwall, TX, Home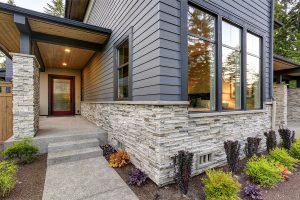 LP SmartSide siding is a gorgeous engineered wood siding that will beautify and enhance your Rockwall, Texas. At Quint-Pro Siding & Windows, we're pleased to offer this premium siding option to homeowners throughout the region who are looking for the very best house siding for their home.
Benefits of LP SmartSide Siding
LP SmartSide siding offers the gorgeous aesthetics of natural wood in a more durable and easier to maintain product. This engineered wood siding is highly resistant to all types of damage, including termites, fungal decay, hail, and other impact, making it an exceptionally high-performing siding option for your home. In fact, this type of siding is more durable and reliable than just about any other siding material on the market including fiber cement and vinyl. LP SmartSide siding is also customizable, and you'll be able to choose from a wide range of colors to find the option that best suits your taste and complements your home's aesthetics.
Professional Siding Installation Services
At Quint-Pro Siding & Windows, we'll ensure your new LP SmartSide siding is properly installed to maximize its beauty and performance over the years. We follow all best practices and go above and beyond during the siding installation process to ensure the very best results for your home.
If you'd like to learn more about the features and benefits of LP SmartSide siding, contact Quint-Pro Siding & Windows today. We proudly serve homeowners in Rockwall, TX, and all nearby communities.