The Siding Contractors That Rockwall, TX Homeowners Trust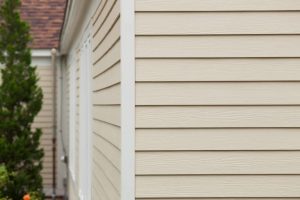 One of the foremost ways that you can update your home is by investing in new siding, but for such an important home addition, you want to be discerning when looking for a contractor for the job. Luckily, if you live in the Rockwall, Texas, area, you can simply turn to Quint-Pro Siding & Windows. We know that diving into a home siding replacement can seem intimidating, but our professionals strive for perfection in terms of both customer experience and results. In fact, customers are often so pleased with our work that they turn to us time and again for their home improvement needs, as well as recommend us to their friends, family, and neighbors.
Our Selection
Unlike many other local siding contractors, we believe that there is power in choice, which is why we offer several different siding options for our customers to choose from, including:
Vinyl – Vinyl siding is the most popular option on the market today because it is affordable, yet offers a wealth of benefits, including energy efficiency, durability, ease of maintenance, and design versatility.
Fiber cement – Fiber cement siding is incredibly resistant to damage from heavy winds, hail, insects, and other harsh elements that other cladding options can't stand up to. It can also replicate the look of wood, but without any of the maintenance requirements.
Engineered wood – This siding also provides the charming and sophisticated look of wood but, unlike the real thing, it resists moisture, rot, and pests—so you'll get the best of both worlds!
If you're not sure which siding option to go with, our highly knowledgeable professionals will use their expertise to help determine which material is best for your home, taste, and of course, budget.
Our Company
Our selection of industry-leading siding is just one reason why homeowners turn to us. We know that no matter the quality of the product, it will only perform as intended if it is installed properly. That's why we place such a strong emphasis on our installations, never cutting any corners just so we can move on to the next project. Unlike other siding contractors, we will take the time to wrap your whole home and use all of the proper parts and pieces—like hurricane clips and tie backs—to better protect your home from moisture infiltration and other weather-related damage.
Furthermore, we will stand behind our siding with an unbeatable lifetime warranty, so you can rest assured that your investment is secure. Between our top-of-the-line products and the expert installations and ironclad warranties we offer, there is no reason to trust anyone else with your siding project other than Quint-Pro Siding & Windows.
Contact Us Today – Siding Contractors Rockwall
If you'd like to learn more about our siding contractors and the first-rate selection we offer, contact Quint-Pro Siding & Window today! We are proud to serve homeowners in Rockwall, TX, and offer flexible financing to all those who qualify, making it easier than ever to get the siding of your dreams.