LP® SmartSide® Siding is a Top Choice for Plano, TX, Homeowners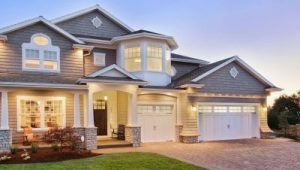 If you're looking for LP® SmartSide® siding for your home in the greater Plano, Texas, area, turn to the professionals at Quint-Pro Siding & Windows. We proudly offer and install this exceptional siding option for homeowners throughout the region, and we'd be happy to provide you with LP SmartSide siding installation services. Whether your home's siding is damaged, outdated, or worn down, you can count on our siding contractors to provide you with the top-notch siding and professional installation services you need.
Benefits of LP SmartSide Siding
LP SmartSide siding is a top choice among homeowners thanks to its combination of beauty and performance. This type of siding is made from engineered wood so that you can enjoy the beauty and aesthetics of natural wood in a material that's far more durable and requires less maintenance. You can expect LP SmartSide siding to hold strong in all types of harsh weather conditions, including high winds, impact from hail, heavy rain, and more. Additionally, this type of siding offers the beauty of natural wood materials but without requiring you to scrape and repaint it over the years.
Your Source for Professional Siding Installation
Quint-Pro Siding & Windows is pleased to be your source for professional LP SmartSide siding installation. You can rely on our trained and experienced technicians to ensure your new engineered wood siding is properly installed so that you'll be able to enjoy it for years to come.
To learn more about the benefits of LP SmartSide siding and to get started on your siding replacement project, contact Quint-Pro Siding & Windows today. We are pleased to offer LP SmartSide siding to homeowners in and around Plano, TX.