Residential Siding Installation Professionals Serving Plano, TX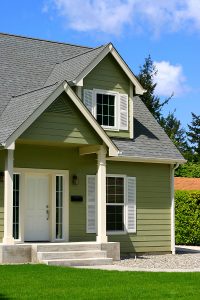 Is it time to consider new siding installation for your home in Plano, Texas? If you're eager to freshen up your home's exterior, Quint-Pro Siding & Windows is ready to be of assistance. Our locally owned exterior remodeling company prides itself on providing exquisite craftsmanship, open communication, and hassle-free service, and we look forward to helping you enhance your home with premium new siding.
The Best Siding For Your Home
No two homes or homeowners are exactly alike, which is why we offer a variety of high-performance siding systems to suit the needs and preferences of our customers. You'll be able to select from popular options like:
Fiber cement siding
Vinyl siding
Engineered wood siding
Local homeowners appreciate our varied inventory, but our superior siding installation techniques are what really sets Quint-Pro Siding & Windows apart from the other guys. Our technicians go above and beyond to ensure a precise and secure finished product—from taking the time to use screws during installation (instead of less reliable nails) to wrapping each house to protect the structure during construction, we prioritize getting the job done right. For these reasons and more, we maintain a sparkling A+ rating with the Better Business Bureau.
Schedule a Siding Installation Estimate
Let's get started! Contact Quint-Pro Siding & Windows today to learn more about our approach to residential siding installation or to schedule an estimate at your home in the Plano area. Convenient financing options are available to homeowners who qualify.