Benefits of LP SmartSide Siding for Homeowners in Plano, TX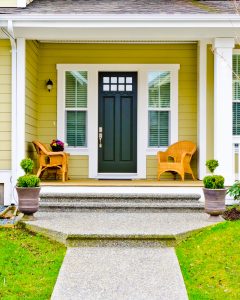 LP SmartSide siding is a top choice for homeowners in and around Plano, Texas. This engineered wood siding is expertly crafted for lasting beauty and performance, making it an excellent option for your home. At Quint-Pro Siding & Windows, we proudly offer and install LP SmartSide siding for homeowners throughout the region, and we'd be happy to provide just-right siding installation services for your home as well.
Why Choose LP SmartSide Siding?
LP SmartSide siding is a premium option that will elevate your home's curb appeal. Designed to create the beautiful aesthetic of natural woodgrain textures, this siding brand is engineered to outperform wood and other siding materials. You can expect your LP SmartSide siding to provide reliable protection against hail, termites, fungal decay, and more, for lasting performance on your home. You'll also be able to choose from a variety of colors and styles to find the replacement siding that perfectly suits your Plano, TX, home.
Professional Siding Replacement Services
At Quint-Pro Siding & Windows, we are pleased to be your source for professional LP SmartSide siding installation services. Our trained and experienced technicians will work diligently to install your new engineered wood siding so that you'll be able to maximize the great benefits of your new siding for years to come.
If you'd like to learn more about the features and benefits of LP SmartSide siding, contact Quint-Pro Siding & Windows today. We proudly offer siding replacement services to homeowners throughout the greater Plano, TX, area.