The Home Siding Contractors That Rowlett, TX, Residents Know & Trust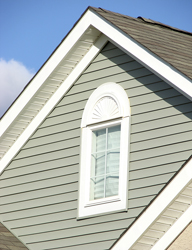 Not all home siding contractors are created equal. Some don't have a varied selection that can accommodate various homes and budgets, while others don't provide the kind of expert installations and first-class customer service you'd expect for such an important home investment. Thankfully, if you live in Rowlett, Texas, you can count on Quint-Pro Siding & Windows. We offer excellence in all facets of our business—from the quality of our products and installations to the prompt and highly attentive customer service we provide—so you can feel confident we are the best contractor to turn to for your home siding project.
Our Selection
At Quint-Pro, we know that no two homes—or homeowners—are alike, which is why we offer three different popular types of siding to choose from: vinyl, fiber cement, and engineered wood. While each of these siding options offers their own unique features, all of them provide ample benefits, including:
Energy efficiency – Our siding will help insulate your home, keeping its interior warmer during the winter and cooler during the summer. This will help reduce the strain on your HVAC system as it works to maintain a comfortable indoor temperature, potentially leading to lower energy costs.
Durability – Our siding is incredibly tough and resistant to warping, rotting, cracking, chipping, fading, and staining, even in the face of harsh natural elements year after year.
Customizability – You will be able to choose from a vast array of colors, finishes, styles, trims, and other design options to create a look for your siding that is all your own.
Furthermore, unlike other home siding contractors, we will never cut corners during the installation process. In fact, our highly skilled and experienced technicians will take extra steps to meticulously install your siding using best practices, ensuring that it looks and performs as intended for many years to come.
Contact Quint-Pro Siding & Windows today to learn more about why we are among the go-to home siding contractors in the Rowlett, TX, area, and beyond.