The Best Among Siding Contractors in Rowlett, TX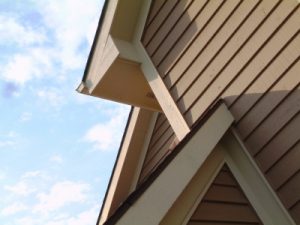 Is your current siding old, dirty, or damaged? If so, then Quint-Pro Siding & Windows can help. We can install new siding that will instantly reinvigorate the curb appeal of your home in the Rowlett, Texas, area as well as shield it from the elements year after year. You aren't going to find the same high-quality siding from other siding contractors.
An Unbeatable Selection
When you turn to Quint-Pro Siding & Windows, you will be able to choose from a wide range of siding options, including fiber cement, vinyl, composite, and engineered wood. Each of these siding options offer ample benefits, including energy efficiency, durability, beauty, and strength. And, unlike with other siding contractors, we will work closely with you to determine the kind that best suits your taste, home, and budget.
Installations You Can Count On
Furthermore, we know that your siding will only perform well if it is installed properly. That's why we take extra steps during the installation process that other siding contractors simply don't. For instance, we will wrap your whole home before installing your new siding, as well as install all of the proper parts and pieces—such as tie-backs and hurricane-clips—needed to protect against moisture infiltration and other damage. This kind of enhanced protection is something you may not receive from other siding contractors who want to cut costs during an installation.
If you would like to learn more about how we distinguish ourselves from other siding contractors in the Rowlett, TX, area, give Quint-Pro Siding & Windows a call today. We would be happy to answer any questions you may have and tell you about the flexible financing options we offer to those who qualify.