Offering Fiber Cement Siding for Homeowners in The Colony, TX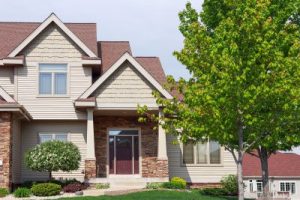 Are you looking for fiber cement siding for your home? If so, turn to Quint-Pro Siding & Windows. We proudly offer and install fiber cement siding for homeowners in The Colony, Texas. Whether your siding is faded, sagging, cracked, or rotting, you can count on our professionals to provide you with top-of-the-line products and professional installation services.
Benefits of Fiber Cement Siding
There are many reasons why homeowners choose fiber cement siding for their homes. At Quint-Pro Siding & Windows, our fiber cement siding is:
Durable – Fiber cement siding is exceptionally durable, resistant to pests and moisture damage, and even resistant to flame spread in the event of a fire. These features make this siding extremely resilient for lasting performance on your home.
Attractive – Our fiber cement siding features the texture of natural woodgrain for an attractive aesthetic. Plus, you'll be able to choose from a wide range of colors to complement the aesthetics of your home in The Colony, TX.
Low maintenance – You won't have to worry about repainting your siding over the years, as the fade-resistant color you choose will stand the test of time.
Professionally installed – Our trained and experienced technicians will ensure your new fiber cement siding is installed correctly so you can fully enjoy its benefits.
Get Started on Your Siding Installation Project
If you'd like to have fiber cement siding installed on your home, contact Quint-Pro Siding & Windows today. We proudly offer siding installation services for homeowners in and around The Colony, TX.