Stunning & Incredibly Durable Windows for Your Richardson Home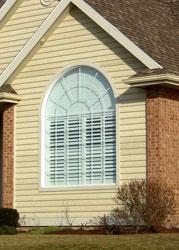 To invest in new windows that will look and function like new for years to come, turn to the reliable professionals at Quint-Pro Siding & Windows. We can provide you with the perfect upgrades for your Richardson, Texas, home, as we offer premium windows that are engineered with both beauty and functionality in mind.
When you turn to us for new windows, you can look forward to receiving products that are:
Gorgeous
Every window we offer comes with a beveled exterior frame for a sleek look that's sure to add curb appeal to your home.
Simple to Open & Close
Thanks to fully extruded lift rails, you will be able to quickly and easily enjoy some fresh air whenever you so choose.
Durable
Our window selections are designed to stand tough against the elements year after year.
Easy to Clean
Featuring a tilt-in sash, our windows are easy to wipe down for a sparkling appearance.
Energy Efficient
Our windows feature multiple glass panes with argon gas fills and advanced weatherstripping that will help keep your home warmer in the winter and cooler in the summer.
Protected
You can rest assured your new windows will be a good investment, as they'll be backed by an impressive lifetime warranty.
Are you ready to get one step closer to enjoying an updated home? If so, contact Quint-Pro Siding & Windows today. One of our friendly and knowledgeable associates will be happy to answer any questions you have and speak with you about the fantastic products and professional installation services we offer. And, when you contact us, don't forget to ask about the convenient financing options we offer to qualified homeowners in the Richardson area.