What to Keep in Mind When Shopping for New Windows for Your Plano Home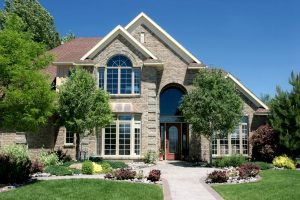 These days, there are so many different kinds of windows on the market, it can be difficult to decide which ones will be the best option for your Plano, Texas, home. To quickly weed out products that won't be good investments, cross off ones that look on the cheap side. It might be tempting to think that they'll look more beautiful when installed, but that's not a risk you should gamble with. Plus, windows should add to the beauty of your home – not the other way around.
Additionally, eliminate windows that aren't:
Loaded with energy-saving features, such as multiple glass panes with gas fills and advanced weatherstripping
Engineered to withstand the elements year after year and prevent water infiltration
Built with tilt-in sashes for easy cleaning and maintenance
To Take the Stress Out of Window Shopping – Turn to Quint-Pro Siding & Windows
When you turn to Quint-Pro Siding & Windows, you can breathe easy knowing highly skilled professionals will pair you with premium window selections that meet the requirements listed above. All of the windows we offer are beautiful, durable, low maintenance, energy efficient, and come backed by an impressive lifetime warranty. Additionally, you can count on our skilled team to install your new home upgrades properly and promptly.
To learn more about the windows we offer to homeowners throughout Plano, contact Quint-Pro Siding & Windows today. We'll be delighted to answer any questions you have and speak with you in depth about the outstanding products and services we have available.