Offering Window Repairs to Homeowners in Rockwall, TX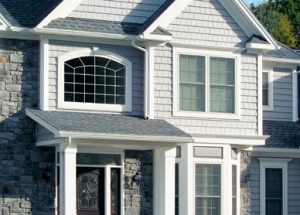 Are you in need of window repairs for your home in Rockwall, Texas? If your house windows are relatively new or just one or two of them have issues that need to be addressed, a window repair may be a more economical option to consider rather than a full window replacement. At Quint-Pro Siding & Windows, we proudly offer both window repair and replacement services to suit your needs, and we have the expertise to ensure your house windows are looking and performing at their best.
Why Choose Us for Your Window Repair
At Quint-Pro Siding & Windows, we always put the needs of our customers first. We believe in communicating fully throughout the project and ensuring you understand your options and the value you'll gain through our various services. When you turn to us for your window repairs, we'll start by assessing your windows to determine their condition. From there, we can help you decide if a few simple window repairs or a window replacement project will better suit your needs.
No matter which option is right for your home, you can rely on our experienced window professionals to ensure the highest level of workmanship in every project we complete. Unlike other window companies, we don't cut corners during the window renovation work. Instead, we'll follow all best practices to ensure the very best results for your house windows. Once we're finished, you can be confident that your windows will be looking and performing at their very best.
Get Started with a Trusted Window Company
If you'd like to learn more about the different types of window repairs and replacement services we offer, contact Quint-Pro Siding & Windows today. We proudly serve homeowners in and around Rockwall, TX.