Offering Window Repairs & Related Services in Plano, TX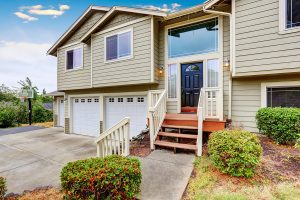 Quint-Pro Siding & Windows is the company you can rely on for professional window repairs and replacement services in Plano, Texas. If you have a window that's drafty, stuck, or otherwise damaged, you can rely on our window professionals to provide you with the home window repair services you need to restore the beauty and integrity of your windows. We offer window frame repair and window glass repair services to handle all of your window repair needs. Additionally, we offer full window replacement services in the event that this is the better window option for your home.
Our Window Repair Process
When you turn to Quint-Pro Siding & Windows for window repairs, you can expect the highest level of service and workmanship throughout the entire project. We'll start by listening to your concerns and assessing the condition of your house windows. From there, we can help determine if a home window repair or a full replacement will better suit your needs. If your windows are newer and only one of them is broken or damaged, our window repair service will likely be your best bet. However, if your windows are older or multiple windows are having the same issues, you may be better served with a full window replacement project. Our technicians will assess your windows and help you determine the best path forward.
Once you've decided on how you'd like to proceed, you can sit back and relax as we handle the rest of the details. We strive to provide a hassle-free experience from start to finish, no matter how large or small your window project may be. We'll work diligently to restore your house windows so that they can function flawlessly and provide the reliable performance you're looking for.
To learn more about the different types of frame and glass window repairs we can provide for your home in the Plano, TX, area, contact Quint-Pro Siding & Windows today.