Expert Window Installation Services in Allen, TX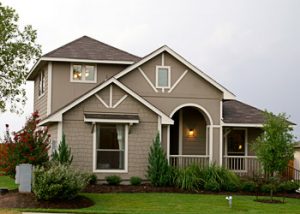 If you're searching for expert window installation services in the Allen, TX, area, let the professionals at Quint-Pro Siding & Windows help. We know that new replacement windows are far from an everyday investment, so we will work hard to provide you with the value you deserve. Our friendly and knowledgeable team will begin by learning about the goals you have for your window project and explaining how we can bring your vision to fruition. We'll use our professional insight to help you select windows that will suit your taste and budget, and we will install the windows you select with the utmost care and precision. Then, we will back the work of our installers with a one-year workmanship warranty, in addition to the manufacturer's lifetime product warranties, so you can feel confident knowing you made the very best decision for your home and wallet.
Benefits of Our Windows
When you turn to Quint-Pro for your window installation, you'll be able to choose from a top-of-the-line selection by industry-leading manufacturers Advantage Plus. Made of vinyl, these replacement windows offer numerous benefits, including:
Energy efficiency – Our windows will help insulate your home, keeping it warmer during the winter and cooler during the summer. This will lower the strain on your HVAC system to keep comfortable interior temperatures and potentially lead to lower energy costs.
No-fuss durability – Our windows will not warp, rot, crack, fade, or discolor over time, so you won't have to worry about scraping, sanding, or re-staining them to keep them looking like new.
Beauty – Choose from a dazzling array of colors, finishes, configurations, and styles for your windows to ensure they enhance the character of your home.
Contact Quint-Pro Siding & Windows today to learn more about the window installation products and services we offer to homeowners in Allen, TX, and neighboring communities.