The Window Contractor That Professionals in Rowlett, TX, Trust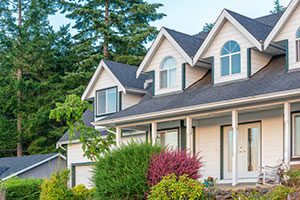 So, it's time for you to invest in new windows and you want the very best. If you're a homeowner in the Rowlett, Texas, area, you don't have to go very far to find it; simply turn to the experts at Quint-Pro Siding & Windows. For years we have been providing area homeowners with products and services that distinguish us from other local home improvement contractors. We understand the importance of what we do, so we take on each project with an unwavering commitment to excellence. In fact, when you trust us as your window contractor, you can expect to receive the highest caliber:
Selection
We offer vinyl windows by industry-leading manufacturers Advantage Plus. These windows are designed to be exceptionally energy efficient, durable, and low maintenance, and they can be customized to suit your aesthetic preferences. Whether you want casement windows for their contemporary flair, or double-hung windows for a more traditional look, you'll find what you're looking for among the options in our unbeatable selection.
Installation
We have a team of highly trained and experienced professionals who will take the time to ensure your windows fit into your existing window openings flawlessly. Meticulous installations are incredibly important to us, as we know that they are the best way to ensure that your windows look and function their best long into the future.
Warranties
To instill even more confidence in our company, we back our installations with a one-year warranty, in addition to the manufacturer's lifetime warranty, thus providing you with total peace of mind about your investment.
Contact Quint-Pro Siding & Windows today to learn more about why we are the window contractor of choice among homeowners in the Rowlett, TX, area, and beyond.