The Window Contractor of Choice in Flower Mound, TX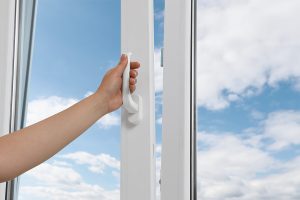 The window contractor you can rely on for professional window replacement services in Flower Mound, Texas, is Quint-Pro Siding & Windows. We are pleased to be your source for high-performing replacement windows and professional window installation services that will enhance and beautify your home inside and out. Whether your existing windows are drafty, outdated, or deteriorating, you can rely on our window company to provide you with the products and services you need.
Why Choose Us for Your Window Project
When you choose Quint-Pro Siding & Windows as your window contractor, you'll know you're in good hands from the very beginning. We proudly install Advantage Plus vinyl windows that offer exceptional durability, energy efficiency, and beauty for your home. Our team can help you find the styles and design customizations that are just right for your Flower Mound, TX, home as well.
At Quint-Pro Siding & Windows, we stand out from other window contractors in the area with installation services that are second to none. Your new house windows will only perform at their best if they're properly installed, you can count expect our window contractors to handle every detail of your window replacement project with precision and care. We use top-of-the-line materials and attend to the smallest details so that you can enjoy your new replacement windows to the fullest.
Get Started with a Trusted Window Contractor
If you're interested in having replacement windows installed on your home, the window contractor you can rely on is Quint-Pro Siding & Windows. Contact us today to learn more about our window installation services.